Across the Midwest, these non-profit organizations are advocating for the resources children and their families need. Contribute today to one or more of these fine organizations working to ensure all children are educated, healthy, safe, and economically secure.
Illinois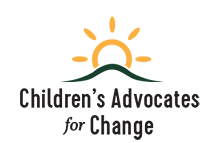 Children's Advocates for Change is an independent advocacy organization committed to the well-being of every Illinois child. We champion those policies and investments children need so that they are educated, healthy, and thriving.
Indiana – Marion County Commission on Youth

Our mission is to champion the positive development of youth through leadership on key issues & support of the youth worker community. Our vision is to ensure every young person in Central Indiana has opportunities to thrive, learn, engage and contribute.